WHAT'S NEW

Mark-10 recently introduced the Plug & Test™ Adapter Model PTA. Convert any loadcell or torque sensor for use with 7i, 5i, and 3i indicators. If you have a load cell - contact us, we will convert and calibrate it. Click HERE to contact us!

We recently added a Food Texture Analysis page to our website! Click HERE to check out the comprehensive range of jigs, probes, and fixtures availible!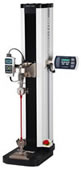 Mark-10 is continually expanding and improving their product line. The ESM1500 test stand is highly configurable single-column force tester for tension and compression measurement applications up to 1,500 lbF (6.7 kN). Suitable for laboratory and production environments, the ESM1500 may be used with an indicator-load cell combination or with a force gauge. Sample setup and fine positioning are a breeze with available FollowMe™ force-based positioning - using your hand as your guide, push and pull on the load cell or force gauge to move the crosshead at a dynamically variable rate of speed.

Our K&M Department recently introduced Cycle Control, an add on unit to the Chatillon LTCM 100 and LTCM 500 test stands. Cycle control adds three operating modes to these test stands improving operation and productivity. Cycle control is "plug and play" and can be added easily to your test stand by you at your facility in less than 5 minutes.

Chatillon recently introduced its CS225 and CS1100 an advanced force testing system optimized for production, quality control and engineering applications. NO personal computer is required; no propriary software is needed; and no knowledge of programming languages is required.

Lloyd Single Column Material testers are an easy and affordable, high-precision solution for materials testing applications. Click HERE to check out the Lloyd LS1, LS2.5, and LS5!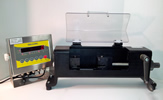 The PT-10 is a light, yet durable portable spot weld tester. Because of its size, the PT-10 can easily be transported between work stations. It has been designed for long term maintenance free operation. Click HERE for more information on the PT-10!
_____________________________________________________________________________________________________________________________________________________________________


S.A. Meier Company of Milwaukee, Inc.

Quality Sales and Service Since 1932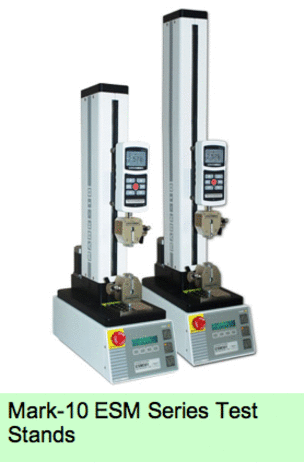 OVER 80 YEARS OF SALES AND SERVICE
Founded in 1932, S.A. Meier Co. of Milwaukee, Inc. is a value added distributor of force gauges, torque gauges, test stands, material testers, and weighing equipment. We stock, service and calibrate all of the equipment that we sell. Service and NIST traceable calibration is performed in our laboratory as well as on site by our factory trained technicians for our lines, as well as other brands that we do not carry.
We configure systems to suit your needs and can design and manufacture specialized test fixtures when "off the shelf" fixtures will not fit your application needs. Our technical expertise includes electrical and mechanical modifications to test stands as well as add-on controllers enhancing the performance of some test stands. Whatever or wherever your testing needs are, our professional staff is available to assist you.